Main content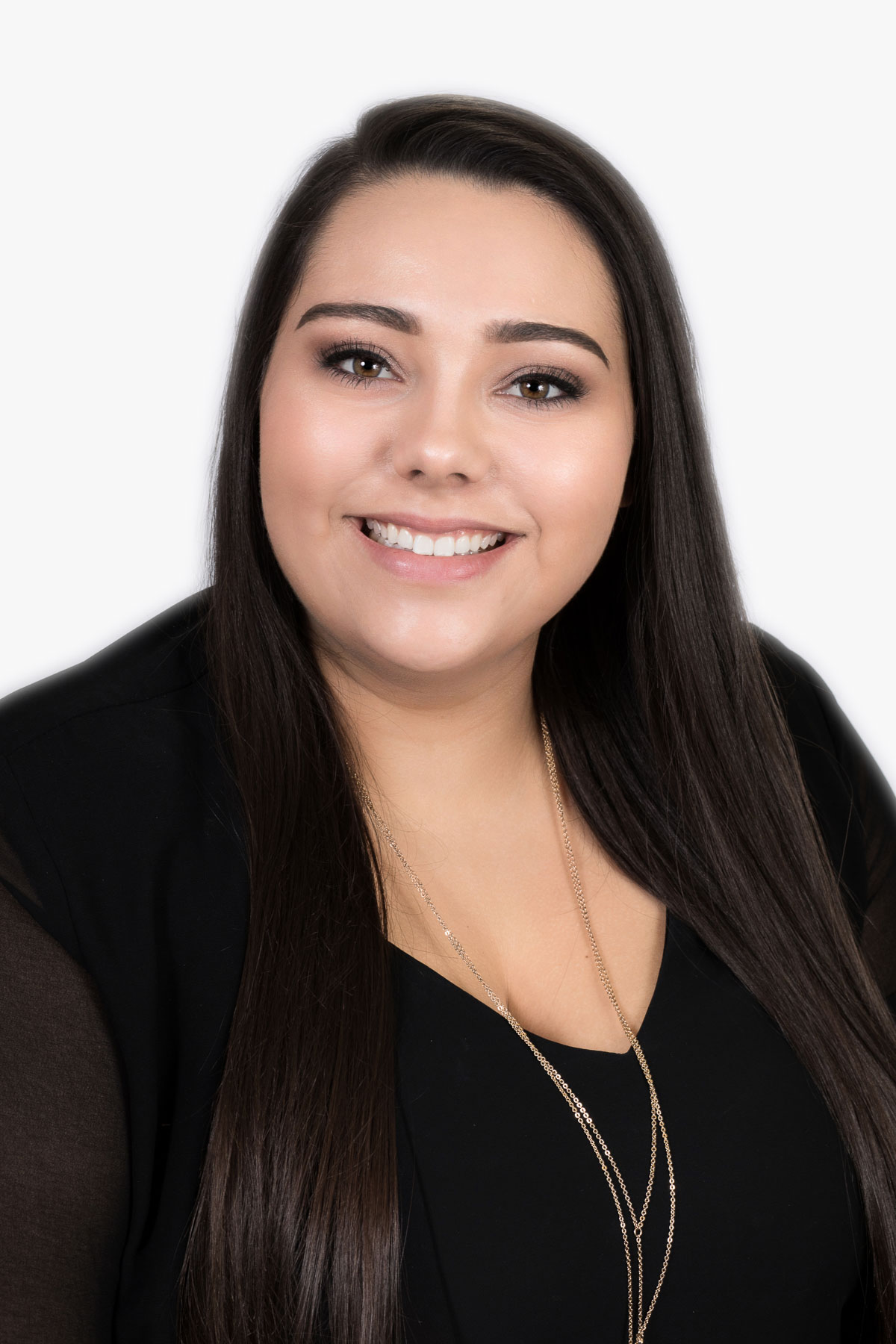 Inside Sales Engineer
Merinda Widmer,
EIT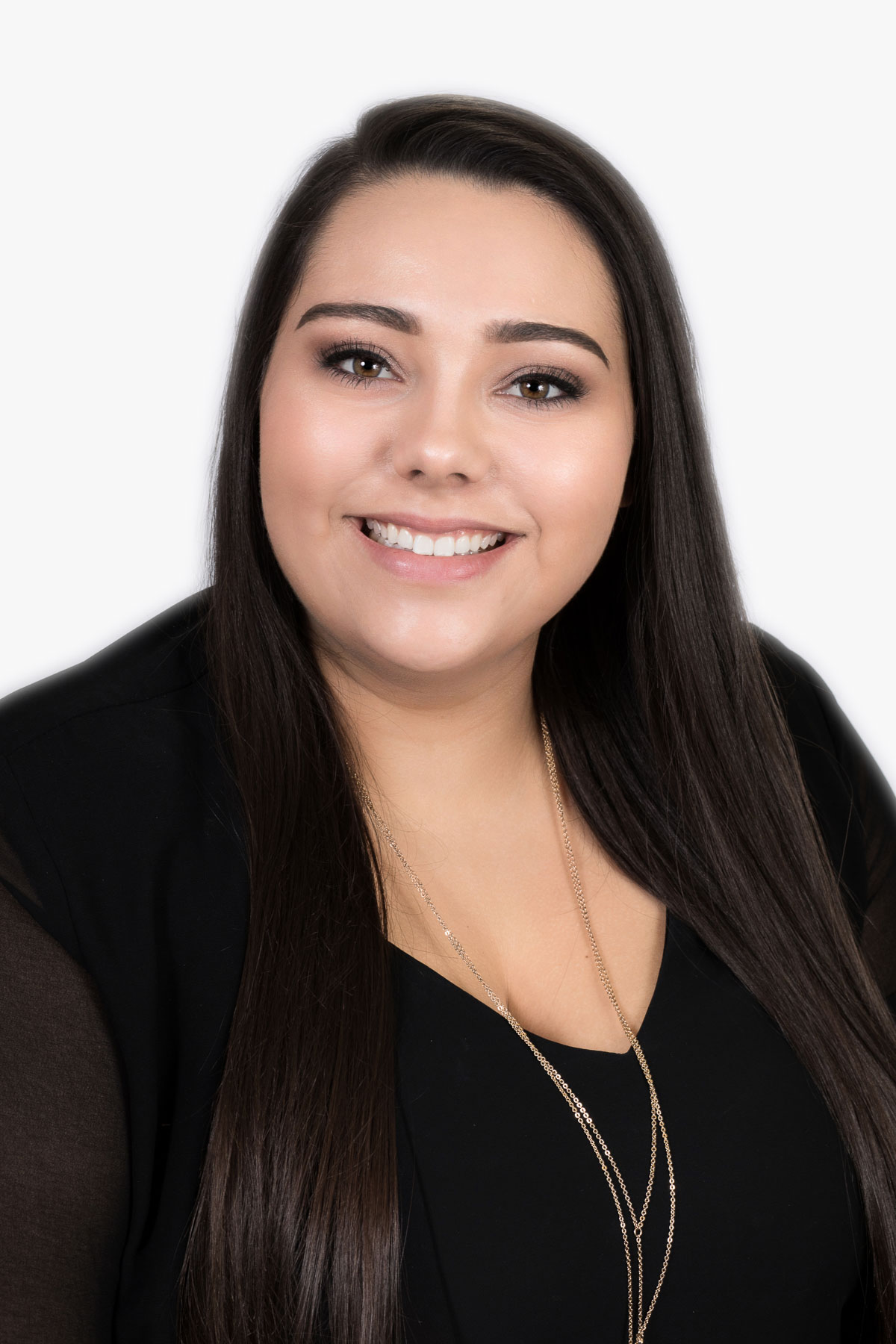 Merinda graduated from the chemical engineering program at the University of Alberta in 2018. Her previous work experience in sales gave her the opportunity to build a strong background in customer service.
After graduation, she decided to leave Edmonton and to spend some time in Kelowna with her family. Shortly after, Merinda moved to the Lower Mainland and currently resides in Surrey.
At Raven, Merinda is responsible for all venting quotes and project management. She assists the engineering team with incoming inquiries for boilers, tanks and pumps. She has attended Fulton's systems and product training and visited many manufacturers including Niles and Bryan Steam. She is looking forward to continuing to meet both vendors and customers. With her cheerful smile and outgoing personality, Merinda is a welcome addition to the Raven Team.
In her spare time, she loves playing volleyball, doing hot yoga and watching hockey. Merinda also looks forward to exploring the Lower Mainland and trying some new restaurants.
Favourite music genre?

Country

If you could travel anywhere where would it be?

New Zealand/Australia

Would you bungee jump?

Bungee jumping and sky diving are both on my bucket list!

If you could play any professional sport what would it be?

Hockey. Go Canucks Go!
Office Administrator
Megan Davies,
BFA
Megan grew up in the Ocean Park area of South Surrey. After high school, she attended the University of Victoria where she studied visual arts, and earned her B.F.A. After university she began her work experience in retail, where she developed her customer service skills.
After working in this field for 4 years, she decided to embark on a new adventure and traveled to Japan to teach English. In Japan she met some incredible people and enjoyed teaching young kids. Her thirst for new experiences drew her to move to Thailand where she taught English for another three years.
After returning home Megan worked in education while studying graphic design at BCIT. She completed her associate certificate in graphic design in 2015, and shortly after, began a new journey learning about business, while working for a tech start up in Langley. In this role she developed her administration skills and continued to enjoy working in customer service.
At Raven, Megan takes care of all front office duties, ordering projects and parts and ensuring deliveries are made on time. Megan assists the team, often taking care of parts quotes, travel arrangements and many more duties day to day. She is the friendly voice you hear when calling into our office.
Retirement Dreams

A sandy hot beach somewhere tropical, or a villa in Italy

Best book on a long flight?

Harry Potter

If you could travel anywhere where would it be?

Spain and Portugal

Footwear preference?

Flip-flops

What would our last meal be?

Salmon Sashimi
Corporate Accountant
Karen Schenkeveld,
CPA CGA
Karen joined the Raven Team in the fall of 2017 to perform the bookkeeping function and to assist in maintaining the accounting records.
Karen's professional experience has mainly been in the accounting industry, and her passion is working with small to medium sized business owners. In particular, she enjoys providing guidance and direction to owners who have recently established their business operations (either incorporated or self-employed) and are in the early stages of operations.
In her spare time Karen enjoys reading anything other than accounting or tax related books; spending time hanging out with her family and friends, volunteering, bike riding and walking along the seawall.
Favourite Music Genre

1980's

If you could travel anywhere, where would it be?

South Pacific

Retirement dreams

Some tropical place off the beaten path that is not too touristy

Best concert ever attended?

Toss-up between Lady Gaga and Madonna

Can't live without my...

Four-legged fur babies
Project Engineer
Linna Luu,
EIT
Linna graduated from Chemical Engineering at the University of Alberta in 2015. Through the Engineering Co-op Program, she worked in the oil and gas industry with a focus on research and development.
After graduating, Linna worked in retail for almost a year, where she had the opportunity to build a strong customer service background.
At Raven, Linna has taken on the role of Project Engineer as well as Sales Engineer. With great attention to detail, Linna oversees all major projects awarded to Raven, ensuring they proceed smoothly, on time, and on budget. Linna has travelled extensively in the past 3 years, visiting manufacturers for training, attending industry conferences, and representing Raven at vendor sales meetings.
In her spare time, Linna enjoys hiking, running, trying new foods, and travelling. Linna moved to the Lower Mainland a week prior to starting her position at Raven, so she still has a lot of exploring left to do! Make sure you suggest some tasty restaurants or fun trails the next time you talk to her!
What languages do you speak?

I can speak English fluently. I can speak Mandarin, Cantonese, and Vietnamese verrrrrry poorly. I've been told that I have a Chinese accent when I try to speak Vietnamese, and a Vietnamese accent when I try to speak Chinese – Weird!

If you could travel anywhere where would it be?

I would go to Japan. I previously spent a week in Tokyo, and that was not enough time! Would love to visit again and explore the rest of the country.

Footwear preference?

Sneakers. My current favourite is a pair of Adidas Ultra Boost.

What would your last meal be?

An all you can eat buffet of my mom's home cooked meals, which would definitely throw me into a food coma.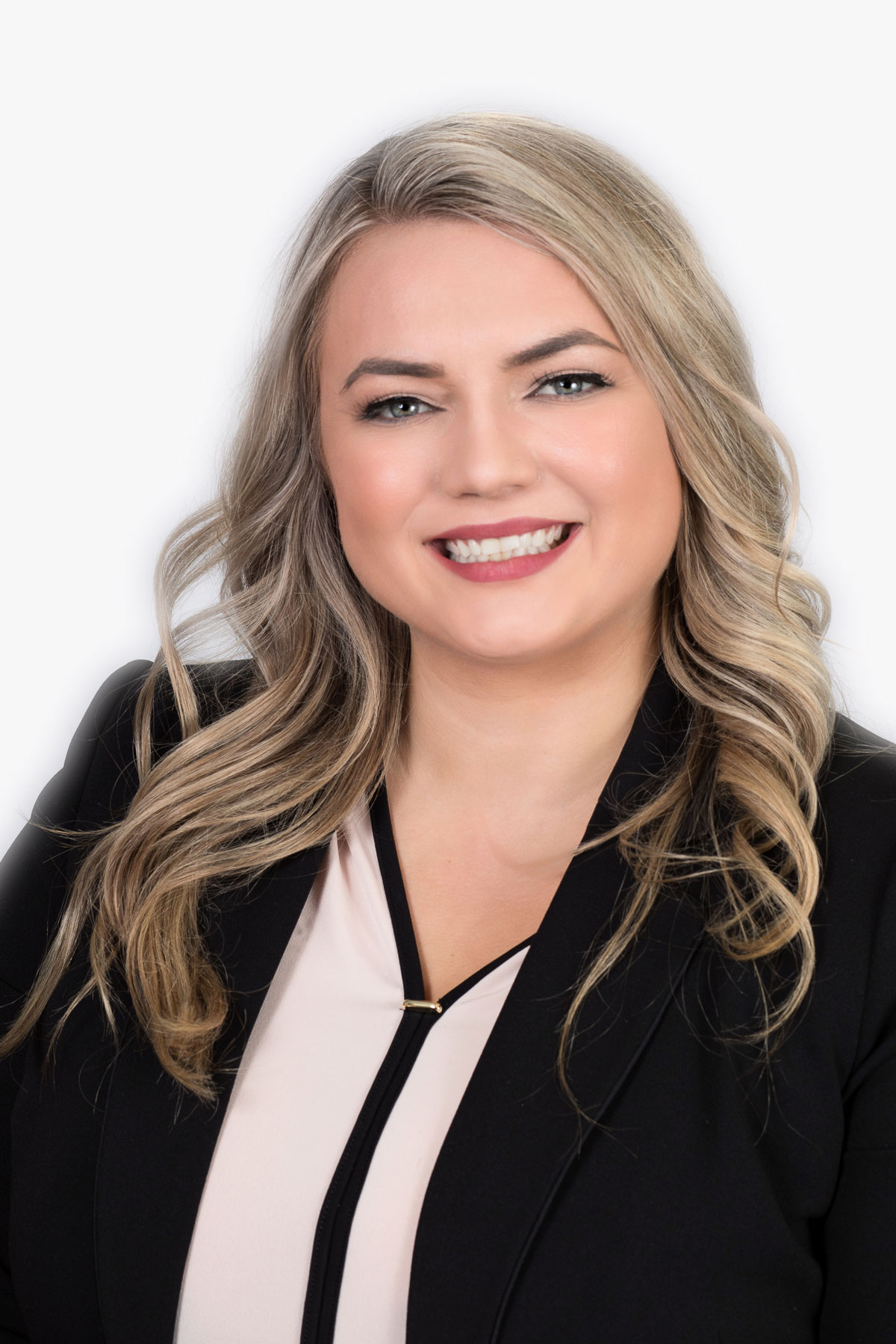 Partner/General Manager
Ashley Bouchard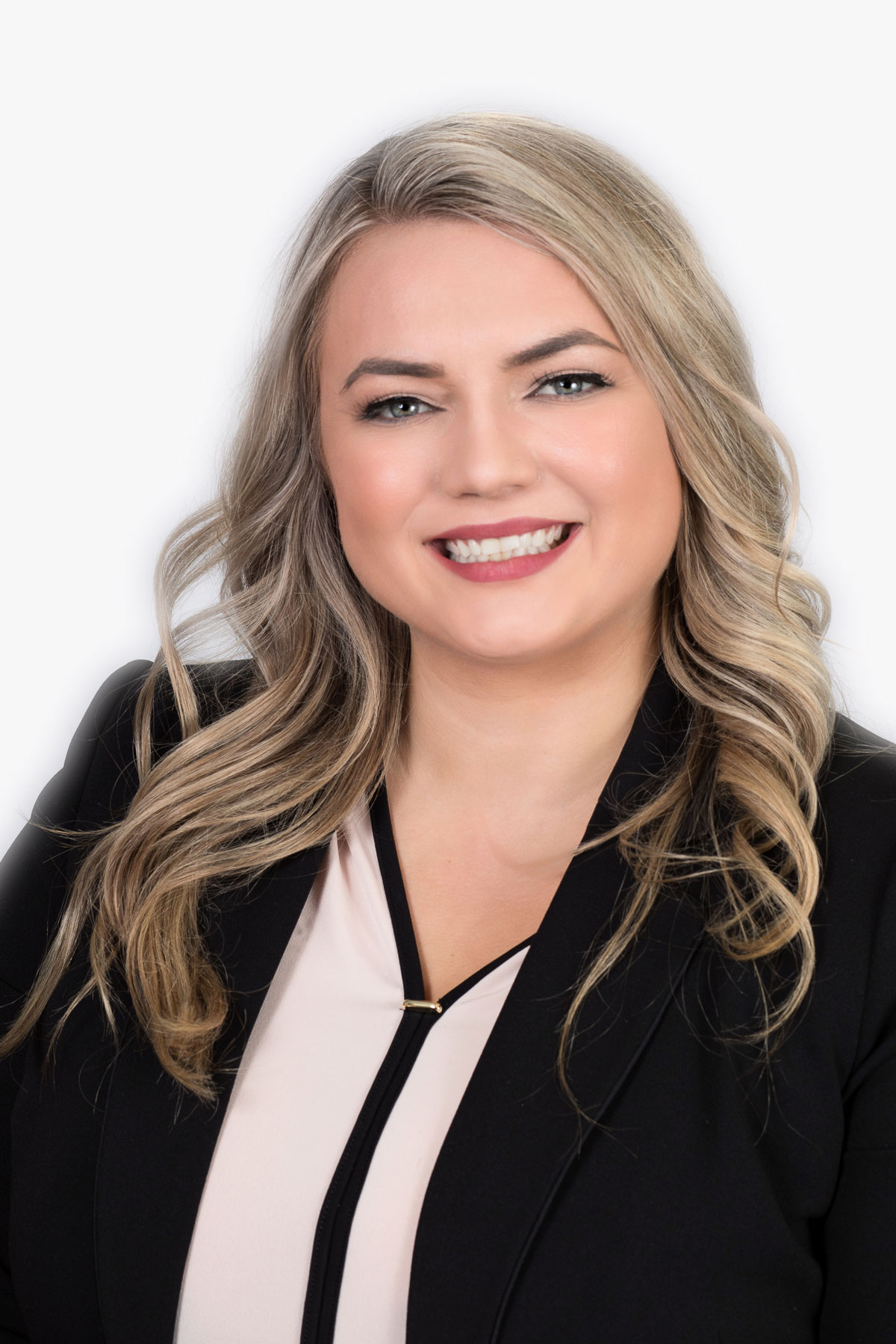 Coming from a sales background, Ashley began her career at Raven as a Project Manager. She has studied at Langara and BCIT for Project Management, Small business Management and Hydronic Systems Design.
Her travels with Raven have led her to contractor work sites, engineering offices, vendor manufacturing plants, industry conferences and vendor sales meetings.
With a wealth of knowledge gained in a short period of time, Ashley became an owner and director at Raven Supply in 2016. Since then, she has taken over daily operation of the company as well as overseeing human resource requirements. She ensures the team has all the tools necessary to succeed and excel in a fast paced environment. Ashley is always on the lookout for energetic and talented individuals to join the Raven team as it continues to grow.
Ashley loves to spend her time outdoors with her Goldendoodle Bailey, camping, crabbing, biking & travelling as much as she can! Besides heading home to the Island to visit her family, her favorite place to travel it to Mexico. Ashley has supported Room to Read both personally and professionally since 2013. One of her fondest memories is travelling with her sister Gabby to Palpa, Nepal to visit the site of Ravens first Room to Read project.
From Comox, BC, Ashley & her boyfriend Kyle now reside in Tsawwassen, BC.
Favourite wine?

Tom Gore, Cabernet Sauvignon

Favourite restaurant in Vancouver?

Hy's

What is your iPod playing?

It's a Great Day to be Alive – Travis Tritt

Were you named after anyone?

My middle name is Victoria, after my Grandmother

Whats your nationality?

My family is from Canada, I am Métis from my fathers side
Partner/VP of Venting Sales
Bennett Lee,
B.Com
Bennett joined the Raven Team in 2007 as a UBC Commerce co-op student and immensely enjoyed his 4 month work-term immersing himself in the business & technical aspects of the industry.
Upon graduating in 2008 with a degree in Commerce, specializing in logistics, Bennett joined the Raven team full time.
Bennett now anchors Raven's engineering team as well as oversees all venting projects in BC & the Yukon. He is recognized by our venting customers as the industry expert in venting solutions.
With his intimate knowledge of the construction industry and drive for perfection, Bennett was a welcome addition to the Raven Ownership Group in 2016.
Out of the office Bennett enjoys indoor cycling, undertaking the Grouse Grind once a year, badminton and playing tennis. In particular, you'll see him playing at tennis tournaments hosted around the GVRD during late spring and summer testing his tennis mettle against other tennisholics.
Were you named after anyone?

No, but my name starts with a 'B' because my sister's name starts with an 'A'.

Favorite Tennis Serve?

Slice Serve (When I hit it!)

Best book on a long flight?

Game of Thrones

Next car I'd like to get

Tesla Model 3 (if I can get my hands on one!)

Indispensable tool I could not live without

Google maps (It would take me 3x longer to get anywhere)
President
Brian DeJaegher,
P.Eng
With his passion for business, Brian De Jaegher, President of Raven Hydronic Supply Ltd. has assembled a team of energetic individuals who are committed to delivering unsurpassed customer service and value to the mechanical and sheet metal contractors of British Columbia and the Yukon.
In 2016, Ashley Bouchard and Bennett Lee became owners and directors in Raven Supply. As second generation owners, they are leading the team with great energy and drive. They continue the Raven tradition of supporting the less fortunate in our society.
Brian continues in his role as mentor and financial advisor to the team. He is always looking at new opportunities and products which Raven could get involved with.
Brian and his wife Louise now enjoy spending time with their three grandsons, Jacob, Noah and Tanner and their grand-dog Zoey.
If you could travel anywhere in the world where would it be?

I would love to go on an African Safari

Words my father taught me

Making money is easy, keeping it is hard.

Favorite Movie?

The Swedish trilogy: The Girl With The Dragon Tattoo, The Girl Who Played with Fire and The Girl who Kicked the Hornets Nest

Favorite website to waste time on?

YouTube, watching classic rock performances

Favorite way to relax?

Reading a great autobiography