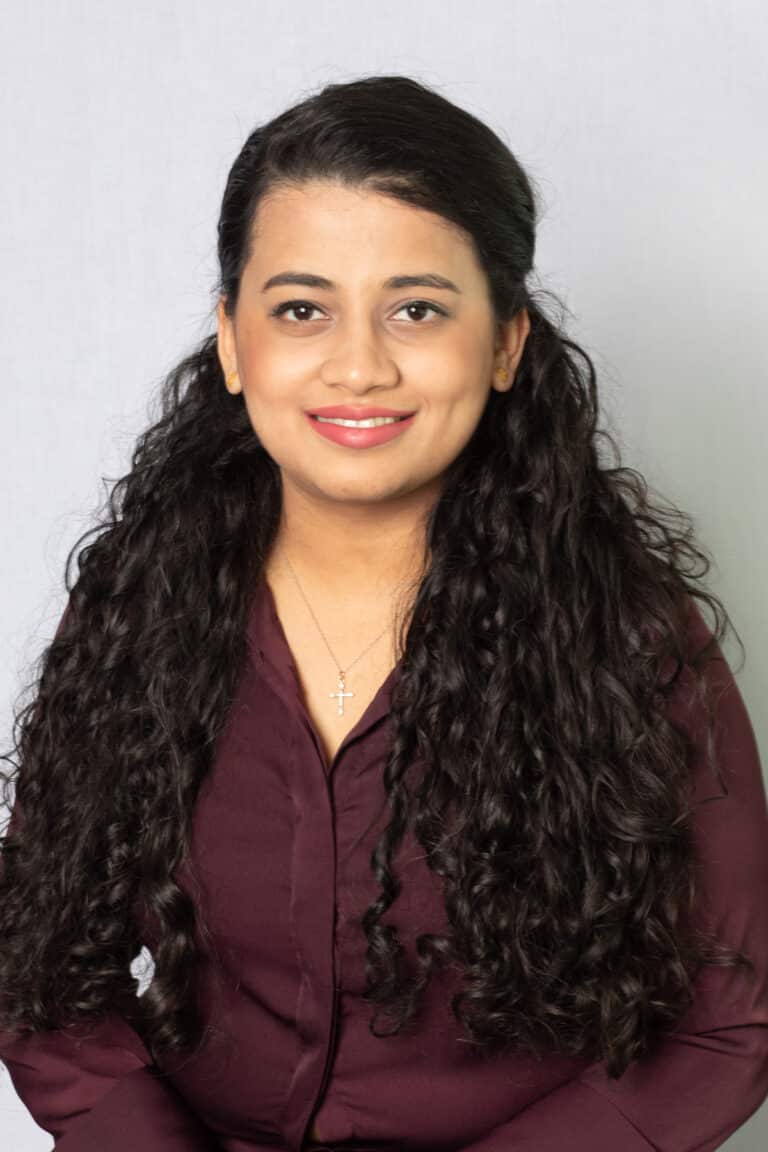 Alinda Sequeira
MBA
Office Manager, Bookkeeper
About Alinda
Alinda graduated with a Master's in Business Administration from University Canada West 2019. Since then, she has gained valuable knowledge and experience in the accounting and finance support roles at various organizations. 
Alinda spent most of life in India before moving to Vancouver in 2018, in pursuit of education and new experiences. She currently resides in Surrey, where she lives with her husband.
As the Office Coordinator and Bookkeeper at Raven, she manages activities relating to purchasing, inventory, accounts payable, accounts receivable and customer service. As well as, assisting and coordinating in the day-to-day activities of the business.
Alinda's favorite hobbies include arts and crafts, crocheting, and gardening.  She also is a talented singer, who has spent 20 years as a member of her church choir.  In her free time, she enjoys spending time outdoors, and going on road trips with her husband.
Get to know more about Alinda
Dream Vacation spot?
St. Lucia
Best concert ever attended?
Backstreet Boys
Favorite website to waste time on?
Pinterest
Favorite ice cream flavor?
Salted Caramel
Favorite way to relax?
Long walks on the beach with the waves crashing at my feet