Raven's Giving Fund gives each Raven team member $250 each year to donate to their non-profit of choice. The only criterion is that the non-profits chosen cannot be government funded.
Partner and General Manager, Ashley Bouchard is donating her $250 Giving Fund this year to the North Delta Small Pantry, who founded and maintains the pantry, 'Nick's Nook'. It is the only zero barrier food pantry in North Delta, opened 24 hours to provide food, baby items and hygiene products to the community.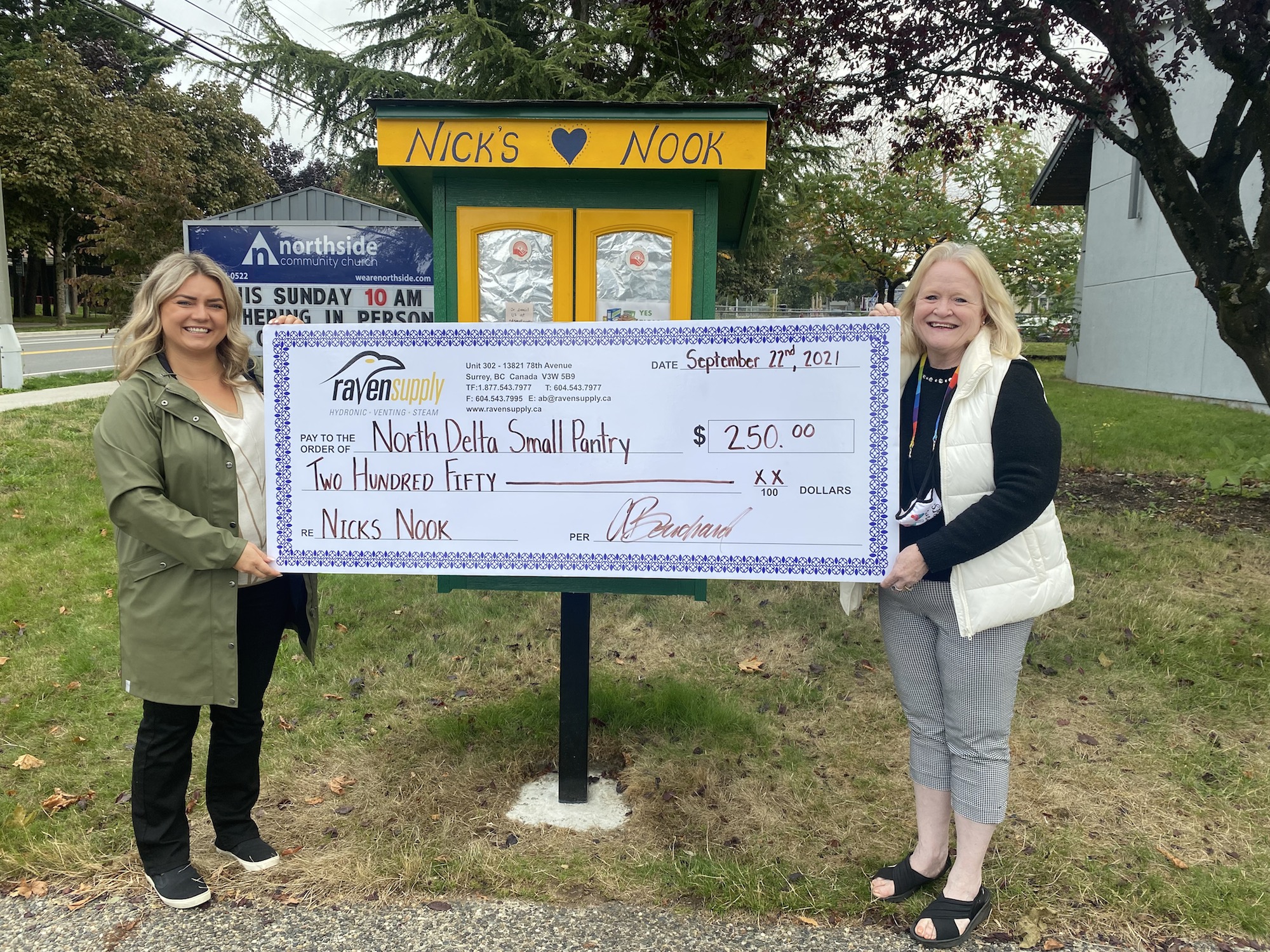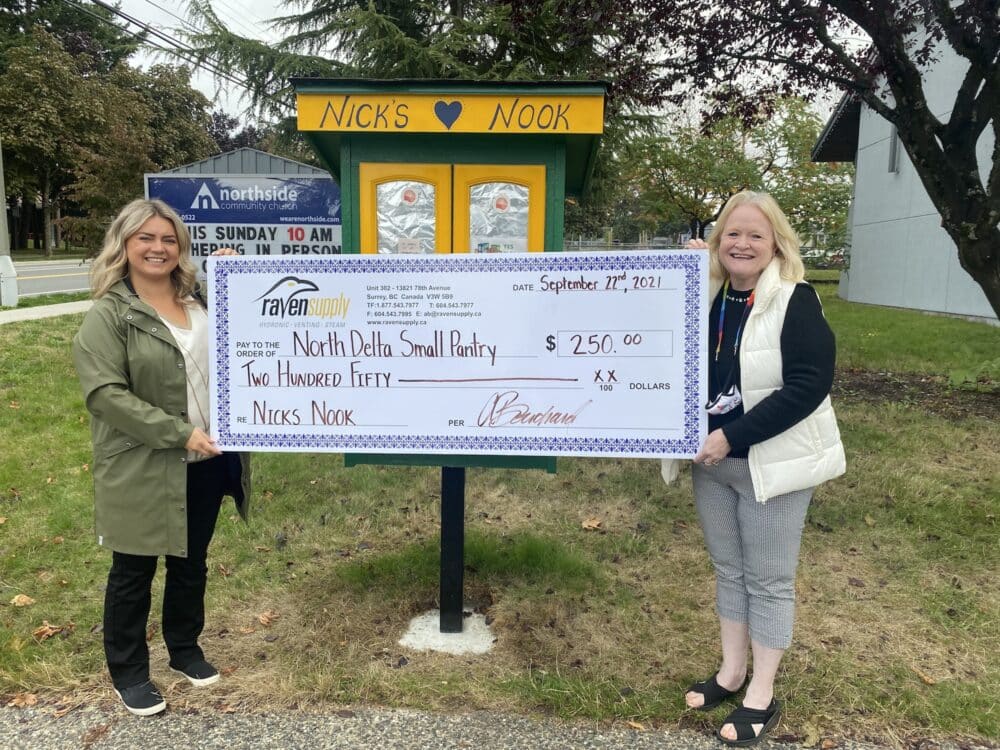 The Magical Hearts group, a neighborhood group that works to champion community projects, started the North Delta Small Pantry project at the beginning of the COVID-19 pandemic when they were approached to support families facing food insecurity. From talking to the families, they learned that although there are already wonderful, existing organizations in the community addressing this need, accessibility is an issue for many.
Magical Hearts, in partnership with the United Way of the Lower Mainland, created and maintains the Pantry. Through the United Way's 'Hi Neighbour' program, they are receiving volunteers, contacts, and support to ensure the success of the project. It is currently one of three community pantries in greater Vancouver.
Ashley has been volunteering for Nick's Nook since July 2021, sanitizing and restocking the pantry. During her time volunteering, she often encounters people dropping off donations who are happy to share why they are donating, including those who could have benefited in the past from a community pantry.
"I enjoy volunteering for such a great cause, knowing food insecurity is something that is widespread over our local community. The pantry is used by young families, single-parent families, youth that have limited resources, and many more. Quite often, thank you notes are left at the nook and messages sent to their Facebook page saying how much this pantry has helped members of our community," she says.
Nick's Nook was named in honour of a young Delta resident who succumbed to lung disease at the age of 18. Nikolas touched the lives of all those who had the privilege of knowing him, and his legacy is being preserved in many ways including the naming of this small pantry in his memory.
The North Delta Small Pantry, Nick's Nook is located at 11300 84 Avenue, North Delta, in the parking lot of the Northside Community Church who graciously agreed to have the pantry placed there.