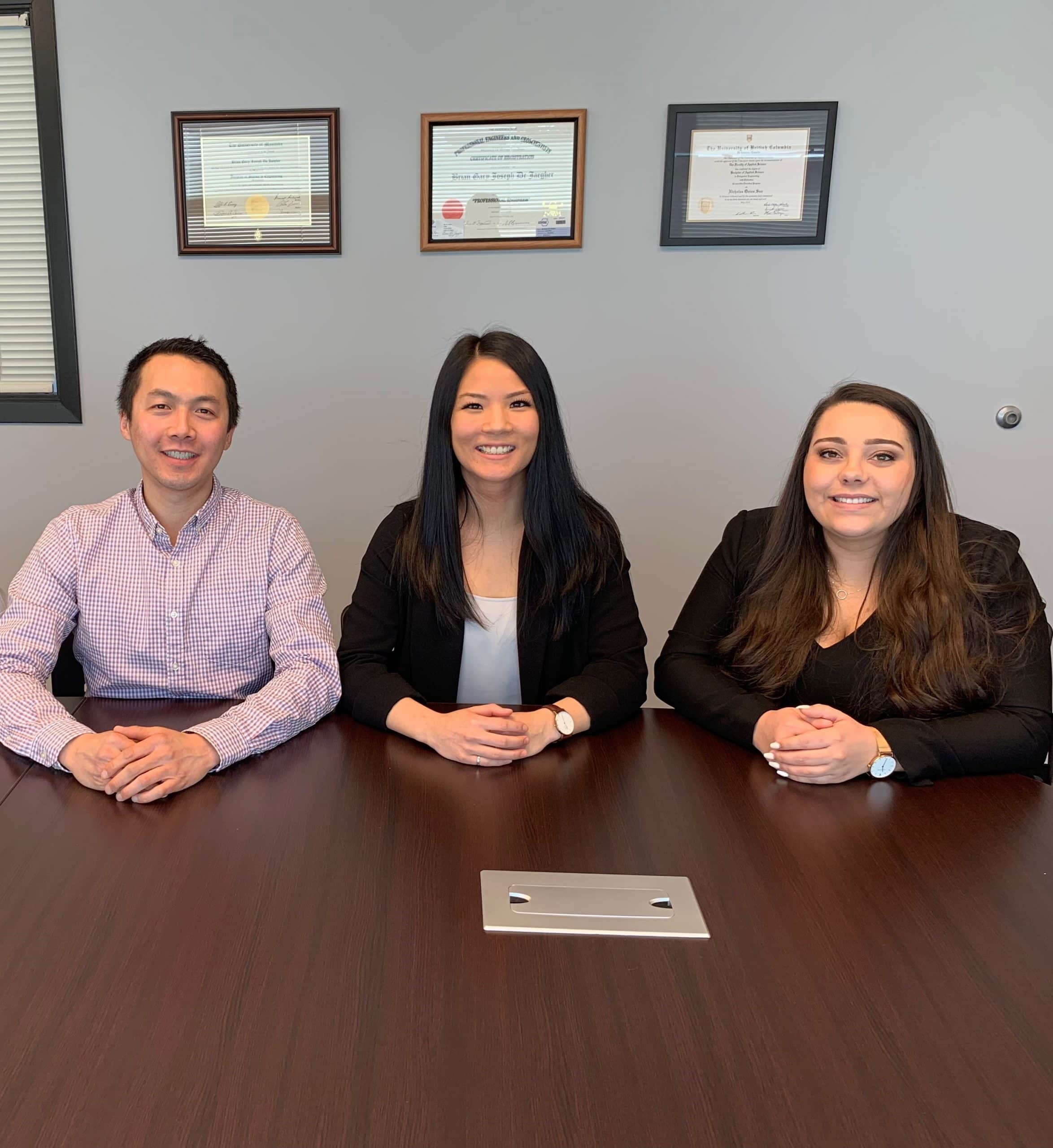 Taking a look at our team of engineers, you could easily mistake this bright crew for a group of students. But proving the adage that age has no bearing on one's success, Raven Supply's tight team of talented engineers may be young, but offer the right combination of experience and knowledge to stand out as industry leaders.
Bennett Lee is an example of rising talent that has become an invaluable part of our team.  Bennett Lee came to our company as a coop student in 2007 and then joined our team full time in 2008 after graduating from UBC's Bachelor of Commerce program.  Initially working with our clients as a Venting Estimator, Bennett quickly graduated to VP of Venting Sales. Nowadays, Bennett is the one training our incoming co-op students as well as our entire team on the latest and greatest in venting products.
Linna Luu stepped into her role as an Inside Sales Engineer in 2016 after completing her Chemical Engineering degree at the University of Alberta. Linna joined the team at the perfect time, just as we needed a capable new individual to round out our Venting Department. Since then she's excelled in a series of roles at Raven Supply, demonstrating exceptional technical abilities and close attention to the important small details. Currently, in the essential position of Project Engineer, Linna is extremely valuable to our team and to our customers, offering adaptations for each project's unique needs flawlessly and with ease.
Merinda Widmer also comes to us from the University of Alberta's Chemical Engineering program. The most recent addition to our Engineering Team, Merinda joined us in 2018 as an Inside Sales Engineer. First hired to support the needs of our many venting customers, Merinda had proven herself to be a valuable all-around team member. Now her responsibilities extend to design projects, tanks, and other parts. This quick learner with a keen eye for detail also brings a lovely outgoing personality. We know Merinda is destined for great things, and we can't wait to see what her future here at Raven Supply holds.
Truly, Raven Supply wouldn't be the company it is today without these bright and ambitious individuals. A big THANKS to our Engineering Team- we couldn't do it without you!