Fulton has released the FBX watertube boiler!
Available with hot water, low and high pressure steam standard designs up to 800BHP the FBX can meet a wide variety of industrial and commercial application requirements.
All FBX boilers are factory packaged with and integrated boiler, burner, and control package configured to meet virtually any customer requirement. Featuring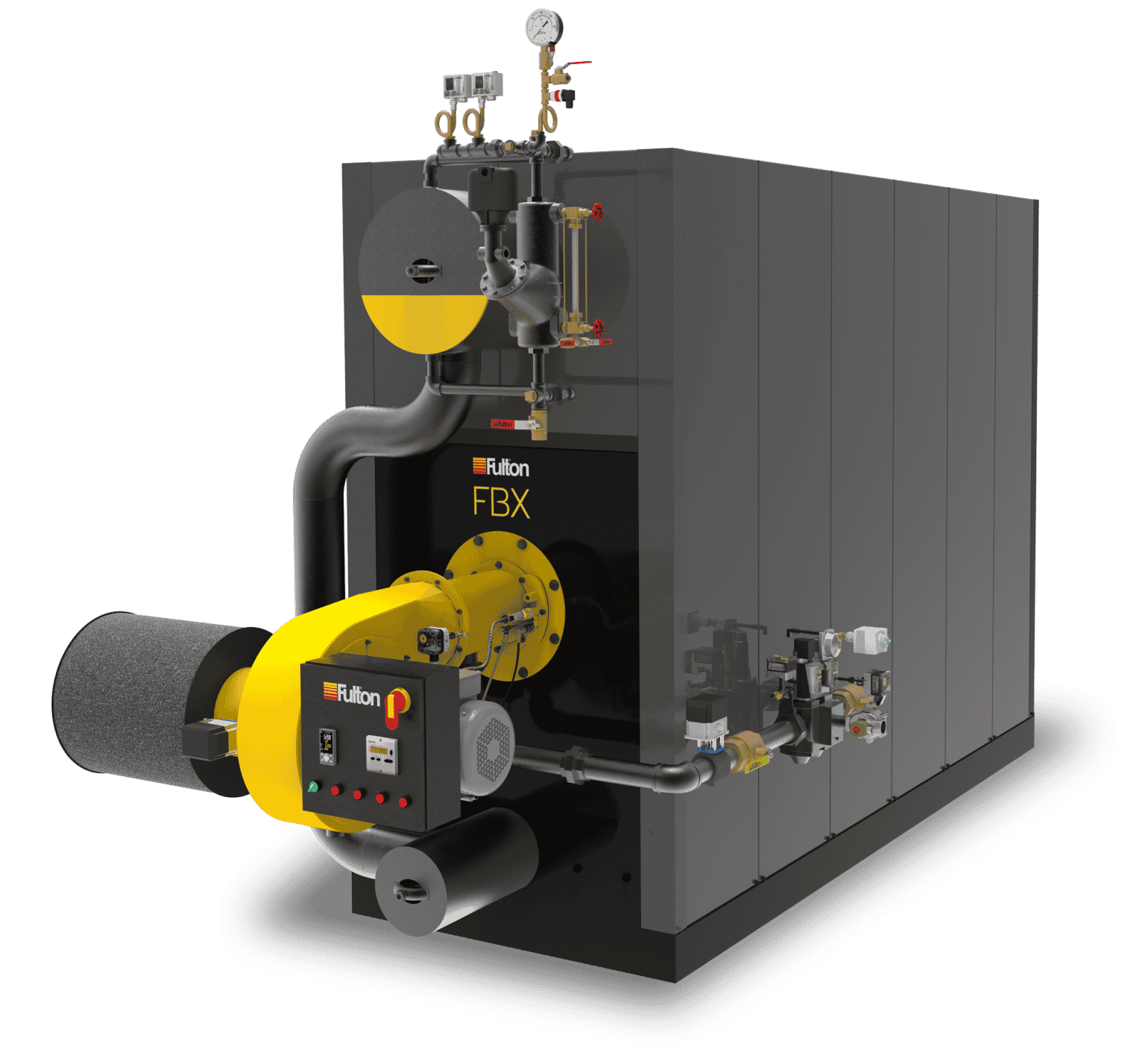 best in class efficiency, capable of meeting all emissions standards. Steam models are available in 1,000 – 30,000 lbs/hr output. Hot water models are available from 1MM – 32MM Btu/HR.
The FBX can be run on natural gas, dual fuel, propane, #2 fuel oil, and bio-fuel.
Raven Supply is proud to represent Futlon in BC & the Yukon, since 2014.