Main content
PATTERSON-KELLEY WATER HEATERS
Patterson-Kelley began as a manufacturer of industrial heat exchangers in the late 1800's.
Today, they are a large-scale producer of commercial boilers and domestic water heaters in both condensing and non-condensing designs.They offer a broad suite of products that are characterized by their ease of installation, excellent value, and service-friendliness, making them well suited for retrofits. All of their boilers and water heaters now include the PK NURO as standard – a unique and exceptionally capable control platform featuring a simple, user-friendly touchscreen interface.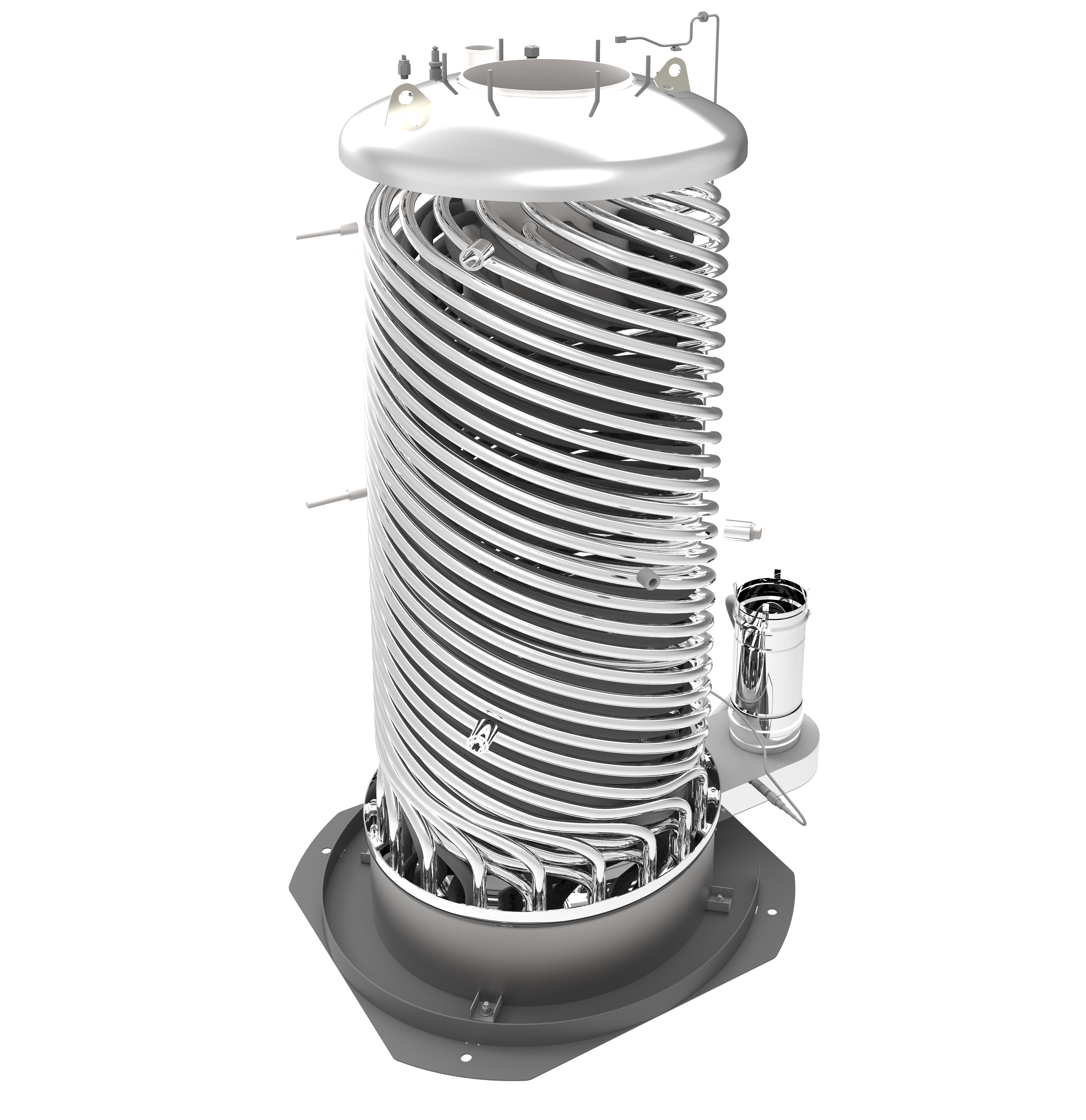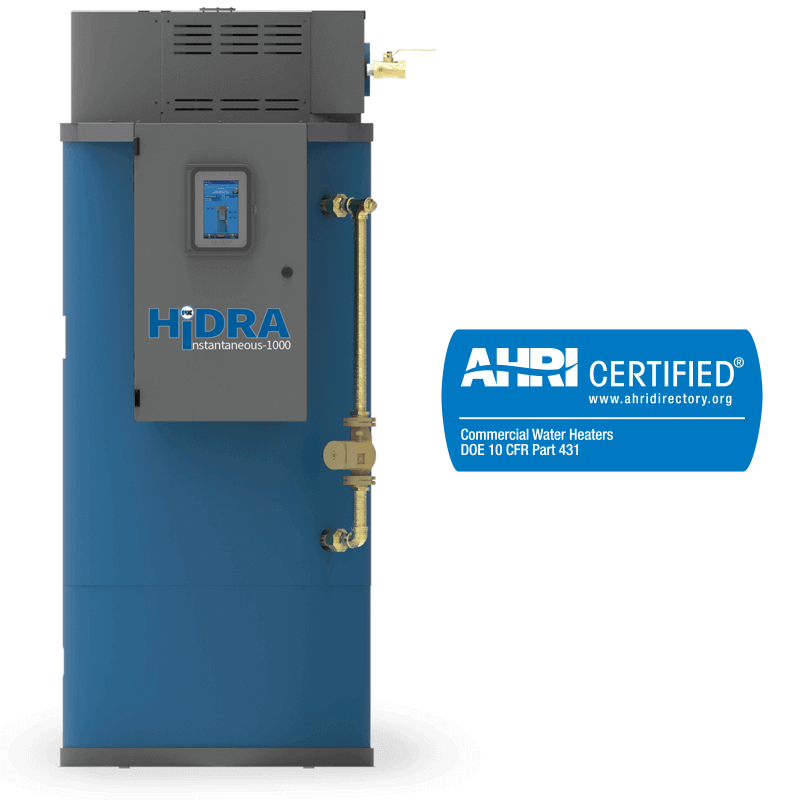 HiDRA
The HiDRA is the latest innovation in commercial water heating technology from Patterson Kelley. It is a heavy-duty instantaneous condensing water heater with up to 1000 MBH capacity, featuring a vertical firetube heat exchanger made from duplex stainless steel; a material renowned for its excellent durability and corrosion resistance. The largest HiDRA unit is capable of continuously producing up to 1128 gallons per hour of domestic hot water (100 °F rise), all without needing a storage tank or external recirculation pump! Its form factor is similar to that of a traditional 120-gallon tank-type water heater, making it a logical choice in both retrofit and new construction applications.
Due to the nature of the HiDRA's design, owners will benefit from extremely high efficiencies year-round, even at DHW temperature setpoints as high as 180 °F. Unlike other instantaneous water heaters, the HiDRA has a "high mass" heat exchanger with internal circulation, ensuring excellent temperature stability (+/- 4 °F) under varying flow demand. As a testament to its durability, Patterson-Kelley backs the heat exchanger with a 15-year warranty.
SONIC SCD
The SONIC SCD domestic water heater covers a capacity range of 650-1000 MBH and features a compact watertube heat exchanger made from 300 series stainless steel. It is thoughtfully designed to allow for easy maintenance. Like all current PK boilers, it features the intuitive and highly capable PK NURO control platform.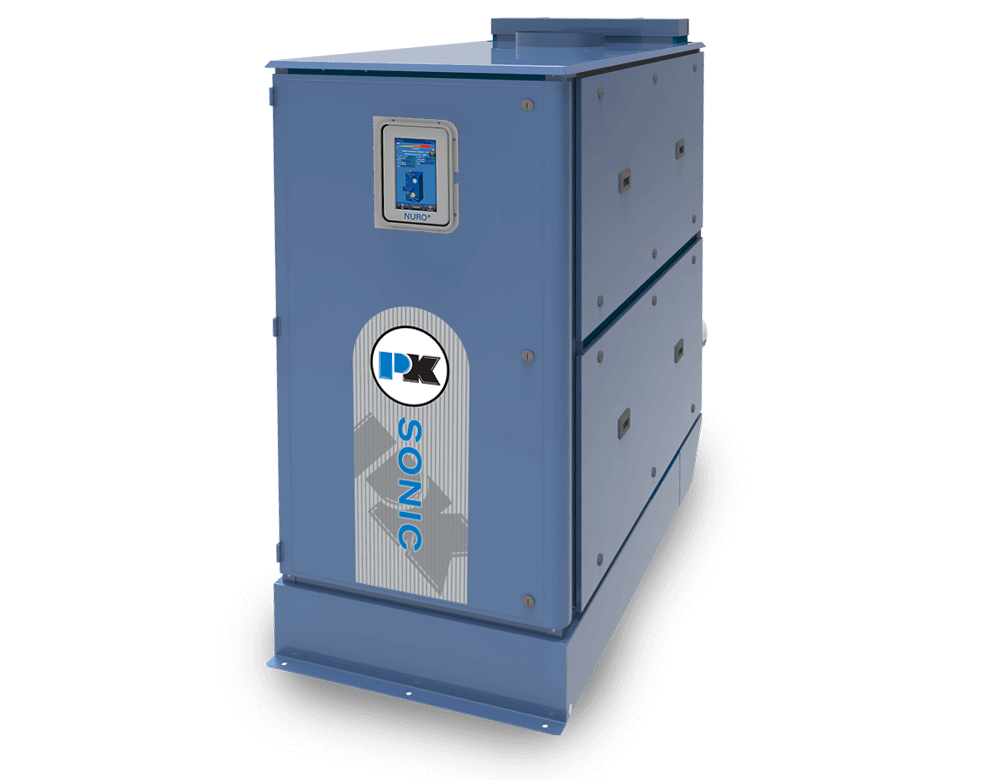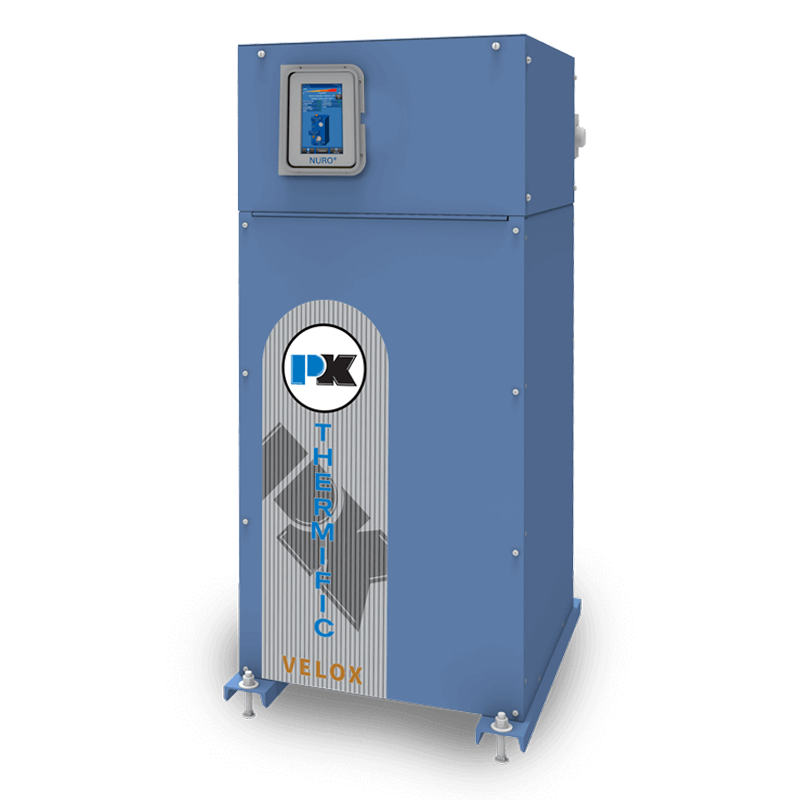 Modu-Fire FD W and Thermific Velox W
For installations that are constrained by limited floor space, venting limitations, or higher water temperature requirements, the Modu-Fire and Thermific Velox are an easy solution at a budget-friendly price point. Both water heater models share the same vertical copper finned tube heat exchanger. The Modu-Fire uses a fully modulating burner with a 5:1 turndown ratio and near-condensing efficiency; requiring category IV stainless steel venting. The Velox variant modulates with a 2:1 turndown ratio and is approved as a category I appliance, with B-vent listed as an acceptable material. This means that in many retrofit scenarios, the existing stack can be re-used, which is a tremendous advantage. As a bonus, the Velox is still 85.0% efficient, making it eligible for a rebate ($3 per MBH) under FortisBC's efficient water heater program! Both the Modu-Fire and Velox models feature the PK NURO control as standard.
Ready to get started on your project? Contact us to get in touch with one of our sales engineers! For detailed product information, visit pattersonkelley.com/ or contact us at Raven Supply for assistance.
Require additional product information? Contact Raven Supply today to speak with of our sales engineers.
Call us: