Main content
De Dietrich
De Dietrich's history dates back to the 17th century as a family-owned ironworking empire in Europe. Today, De Dietrich boilers are sold worldwide, best known for their GT Series eutectic cast iron sectional boiler.
What are the key advantages of a cast iron boiler today? The sectional design lends itself to retrofit applications where mechanical room access constraints would make it difficult to rig in a fully-assembled boiler. Cast iron boilers can be transported in sections, and then assembled inside the boiler room, and this is the case for sizes up to 8,000 MBH.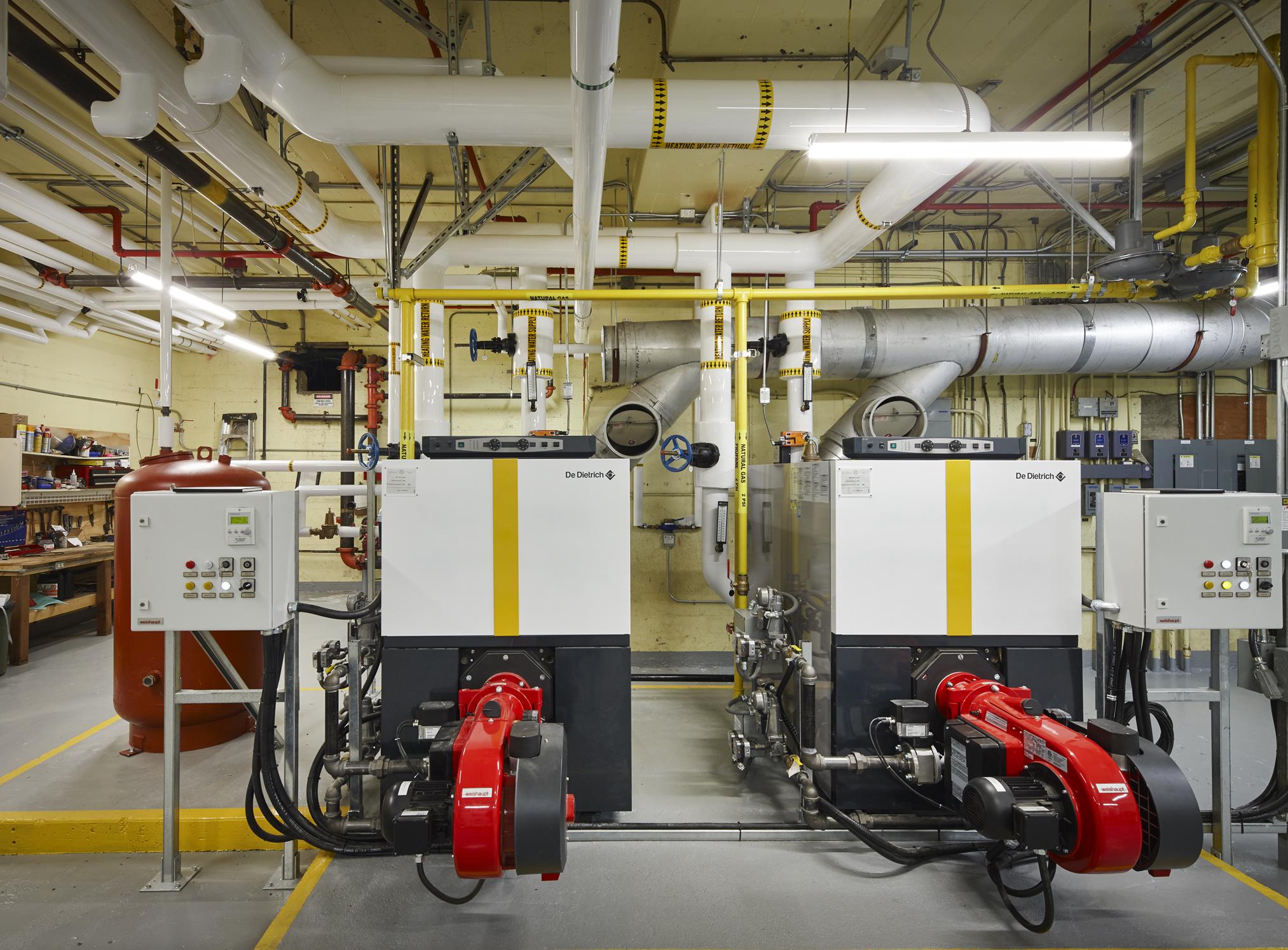 De Dietrich GT boilers
De Dietrich uses "eutectic" cast iron which is 30% more flexible than the iron used in most competing boilers. As a result, GT boilers are extremely durable and can tolerate a wide temperature range with virtually no risk of thermal shock.
They are also one of the only cast iron boilers that qualify for the FortisBC Efficient Boiler Rebate Program. Compatible with multiple fuels including #2 oil, they are suitable for applications that demand a robust, dependable, and low-maintenance heating plant such as healthcare facilities, shopping centres, institutions, and universities.
For maximum turndown, choose a burner with linkage-less controls such as a Weishaupt WG40.
DeDetrich offers the largest cast iron sectional boiler in North America, 8,000,000 BTU/hr input.
DeDetrich cast iron boilers are shock proof and can operate with return temperatures as low as 60F.
Associations
To learn more about why you should consider De Dietrich Boilers for your next project, get in touch with one of our sales engineers.
Require additional product information? Contact Raven Supply today to speak with of our sales engineers.
Call us: